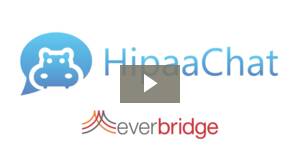 Everbridge is a leading unified critical communications platform trusted by corporations and communities of all sizes that needs to reach the right people for immediate action, collaboration, and decision-making, Our HIPAA compliant texting and telemedicine applications, HipaaChat eliminates the need for pagers and other single use devices by enabling healthcare professionals to send text messages to colleagues, hold video calls with patients and share photos, medical imaging EKGs lab results and other critical information all without violating HIPAA privacy rules.
AppConfig technical documentation coming soon!
Please speak with your Everbridge contact for more information.