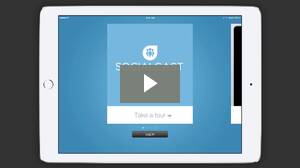 Unlike traditional communication and collaboration tools – email, spreadsheets, intranets, and meetings – Socialcast eliminates the multiple inboxes and information silos that stifle ideas and drain productivity. By giving employees modern ways to discover and connect, and by integrating social capabilities into the business systems people use every day, Socialcast helps unlock the flow of ideas and innovation across the organization and achieve untapped levels of performance.
AppConfig technical information coming soon!
Please speak with your Socialcast contact for more information.